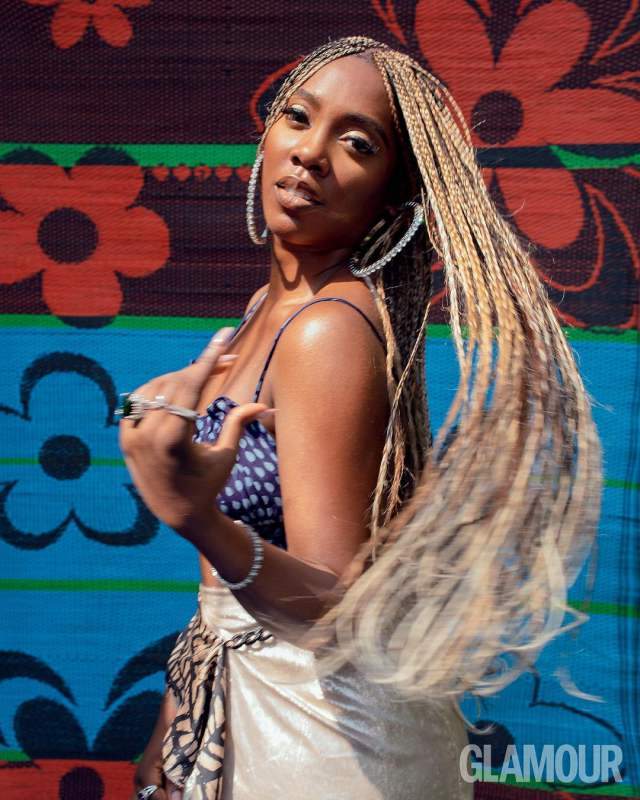 Blogger alleges that superstar pop singer, Tiwa Savage lost a pregnancy for one among Davido's crewmen, Obama DMW.
This is coming after a special blogger hinted that a 'popular superstar' lost a baby for Habeeb Uthman, a.k.a Obama DMW.
According to Cutie Juls, Tiwa Savage and Obama are having an affair that led to the pregnancy right before Tiwa went for a facelift.
Taking to Instagram, the blogger wrote;
"Tiwa WAS pregnant for Obama. She is not any longer pregnant. The last time the pregnancy was there was just before her facelift. [100% authentic not even a drop of water to dilute lol]
She unfortunately "lost" the pregnancy [Don't inquire from me how ‍🦯].
The 2 lovebirds are being more careful now as Tiwa doesn't want any child born out of wedlock.
Both Tiwa and Obama have a son each. With Obama's son being the older one. So there's no pressure from any of them to require to possess a toddler now.
They are both happy. We wish them well."