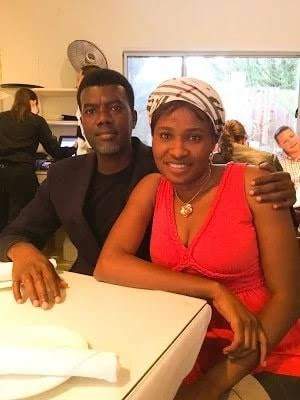 The wife of former Nigerian presidential aide, Reno Omokri has taken to her husband's Instagram page to deal with a lover who called Reno her crush.
The follower while commenting on Reno's post, refered to him as "My crush".
Reno took a screenshot of the woman's reply and shared it as a special post. The caption of the post was signed off by Reno's wife.
In response to the follower, Reno wife said that she has access to Reno's socal media accounts. She went further to mention that she read all history posts also as see all the messages women send to him.
She wrote:
"Dear @annie_anne 25,
Aww! that's so sweet of you. My husband and our four children really appreciate your show of affection.
(I read all my husband's post, comments, and DMs, and that I love all his fans that express love for him, including those that DM him nice photos). Mrs Reno Omokri."