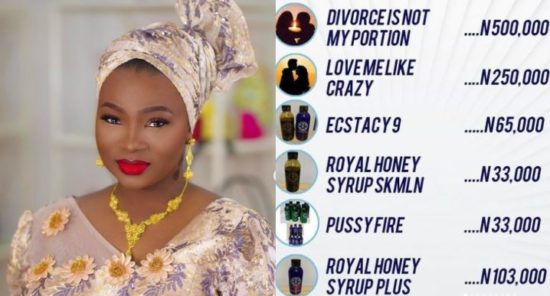 Founder of Jaaruma Empire Limited, Hauwa Saidu Mohammed popularly referred to as Jaruma has launched an e-commerce platform for the sale of Aphrodisiacs commonly called Kayanmata.
The sex therapist and entrepreneur took to social media to publish the worth list of Kayanmata products that interested women can purchase to be used on unsuspecting men.
The price list of those products has caused an outrage on social media as many believe such products shouldn't be legal. a number of the products she outlined choose as low as N7k to as high as N500,000, but what's evident within the list she posted is that the majority of the packages are expensive.
See below;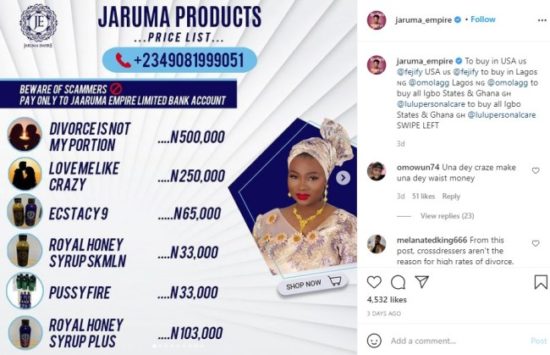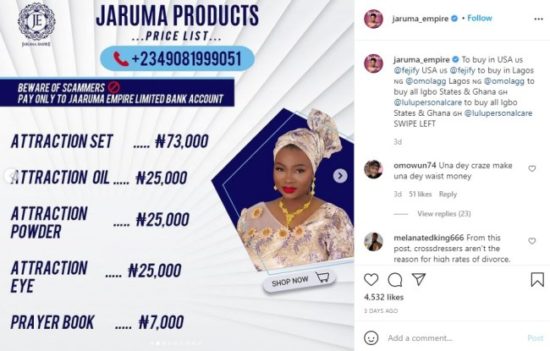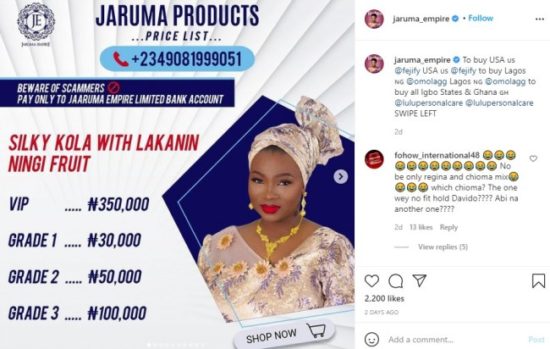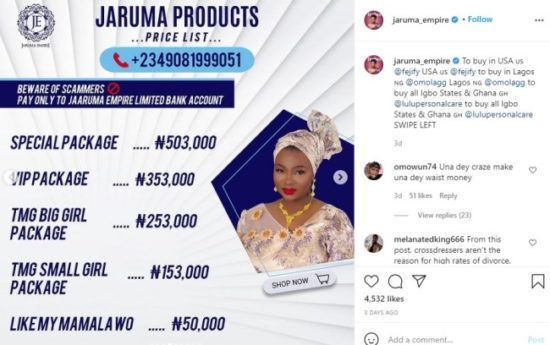 Upload Your Song